Building new possibilities
Whether you are looking for a place to raise your children, expand your career or build your business, KAEC offers an environment that is as passionate about your growth as you are. From education to career development to supporting your business ambitions, KAEC provides an environment that helps you build the future you want.
Education for the Future
I'm Student at college and responsible for my family, and I was looking for an income source. Now, I have graduate from Tomouh Program. Working at King Abdullah Economic City and looking forward to live there.
Nawaf Al Hwaiti
<!–– ––>
Education for the Future
I have joined Tomouh after holding my college education. Now I have the skills and a clear vision for my future.
I decided to use what I have learned to establish my own business at King Abdullah Economic city.
Waad Al Amoudi
<!–– ––>
LEARNING FOR SUCCESS
MBSC is different kind of college that you would not expect in Saudi Arabia, it is offers you a different perspective

Dr. Razan AlGhassab
<!–– ––>
LEARNING FOR SUCCESS
if you are passionate to become an entrepreneur I would highly advise you to invest time and if necessary the money to be attend at MBSC because it is the place to be
Almohanad Almarwai
<!–– ––>
MBA Admissions for the 2019 Academic Year is Now Open
Apply Now
Grow with us
Learning for All
Prince Mohammad Bin Salman College of Business & Entrepreneurship
A unique approach to entrepreneurial education
The World Academy
K-12 education for your children's future
Tomouh
Helping young Saudis win in the workplace
Culinary Academy
Saudi Arabia's first vocational training center for culinary excellence.
Designed for Growth
Executive Education
As your career advances, so does your need for world-class professional development. Prince Mohammed bin Salman College of Business and Entrepreneurship provides executive education courses that can help business professionals like you take your career to new heights.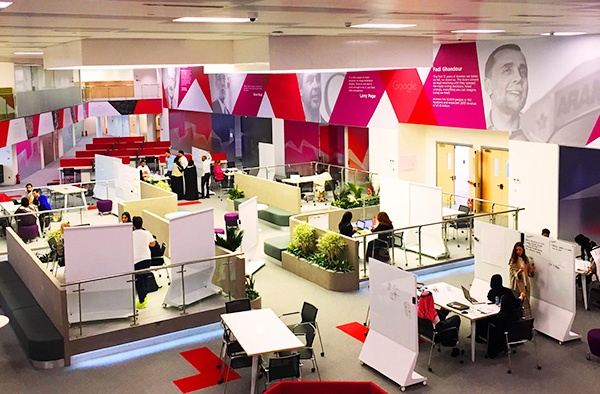 Social Purpose
At KAEC we believe that we have a responsibility to help young Saudis prepare for a new world of work. Our Tomouh career development program, endorsed by HRH Prince Khaled al Faisal, has provided thousands of young people with career guidance and practical skills to secure jobs in the private sector.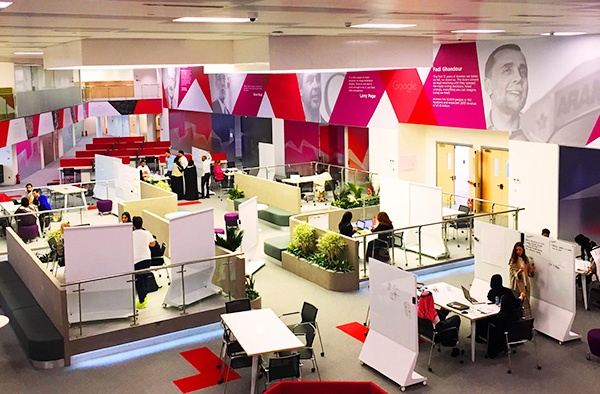 Vocational Training
Acquiring the skills you need to pursue a new career does not have to be difficult. KAEC's vocational training offer, including the soon to open Culinary Academy and ??? can help you build a rewarding career path in some of Saudi Arabia's fastest growing industries.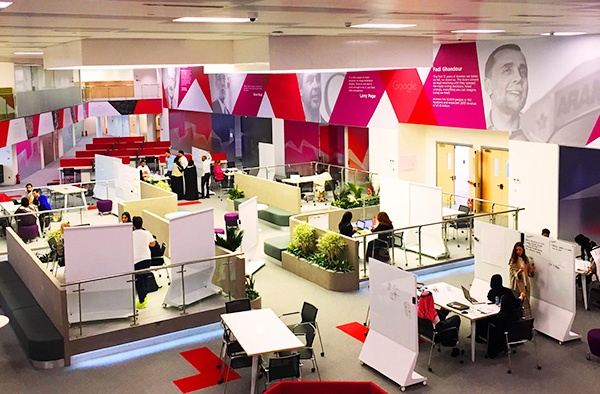 DESIGNED BASED LEARNING
The World Academy, KAEC's accredited international school, offers your children a future-focussed education that is in line with traditional values. Following the U.S. Common Core Curriculum and featuring state-of-the art facilities for science, design and technology and student entrepreneurship, TWA helps your children develop the skills they need for a changing future.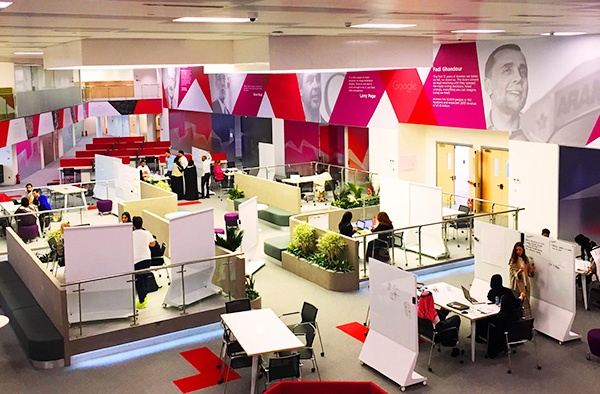 Leading Entrepreneurship
Emaar the Economic City
Emaar the Economic City, the master developer of KAEC, offers a wide arrange of career opportunities
Entrepreneurship
KAEC provides a supportive ecosystem for business builders
Professional Development
World class development opportunities for established professionals
A Complete Entrepreneurship Ecosystem
Learn how to do it
Prince Mohammad Bin Salman College (MBSC) of Business & Entrepreneurship is Saudi Arabia's first institution of higher education to focus on developing entrepreneurial skills. MBSC features Babson College's unique approach to entrepreneurial education which does not rely on passively listening to classroom lectures but focuses on hands-on experiential learning that is practical and pragmatic. MBSC aims to develop a new generation of transformative leaders who think creatively and act boldly.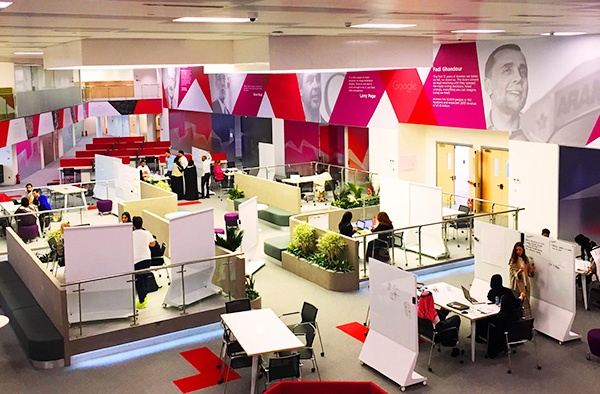 Fundraising
KAEC's Venture Capital Fund provides entrepreneurs and SMEs with a source of funding to help develop their business. Established in partnership with The Small and Medium Enterprises General Authority (Monsha'at), the SAR 75 million fund helps SMEs, existing entrepreneurs and start-ups establish a presence at KAEC.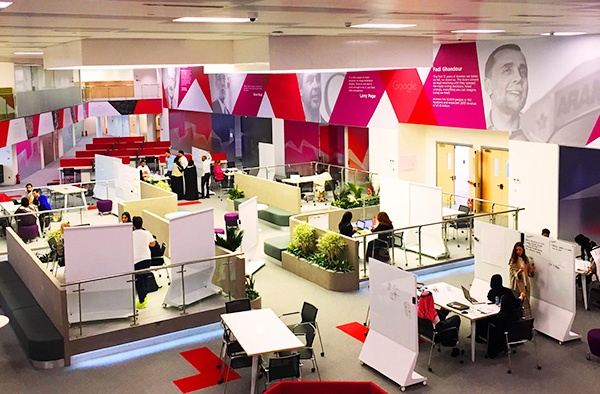 Office Space
What would five years' rent-free office space mean for the future of your business? KAEC's innovative corporate relocation program provides new and existing companies with an unmatched package of benefits designed to help companies, their employees and their families get the best possible start in KAEC.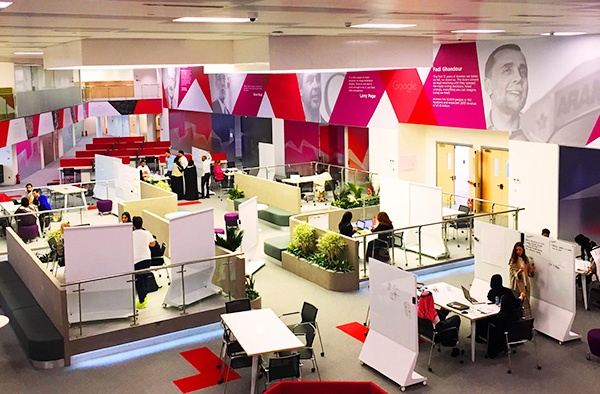 Grow your business
The KAEC Entrepreneurship Hub provides collaborative work spaces for startups and existing entrepreneurs. The Hub is not just about desk-space. It's a venue where you can engage, interact and learn from like-minded peers and explore new paths to business growth.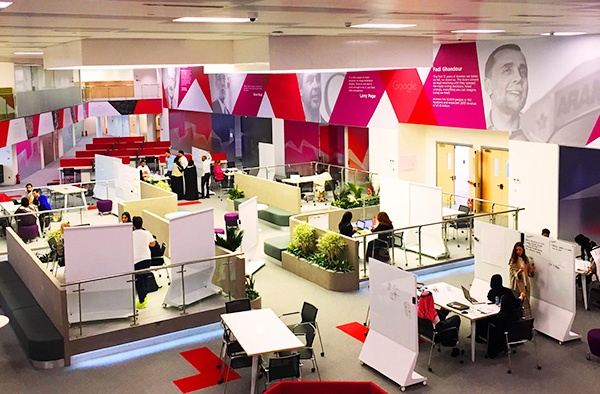 Expand your Skills
KAEC's year-round calendar of industry conferences and thought leadership events offers networking opportunities, best-in-class learning opportunities and a platform to promote your business.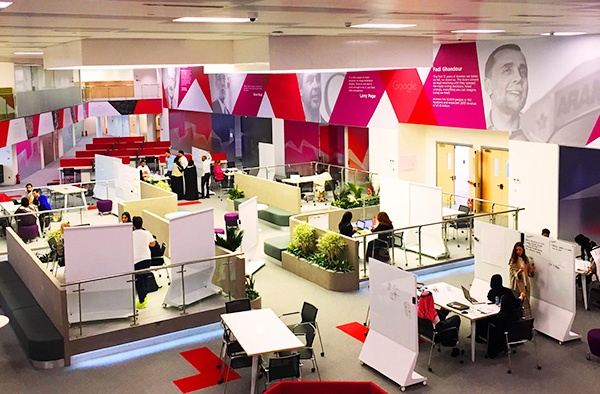 The Prince Mohammad bin Salman College for Management and Entrepreneurship (MBSC) will provide globally-focused …
View More
Start your journey today
Find out more on how your journey at KAEC can begin.
Join us at Emaar Economic City
Join a truly international workforce that values creativity, diversity and personal growth.
Submit you CV
Uniquely designed MBA experience at MBSC
Apply